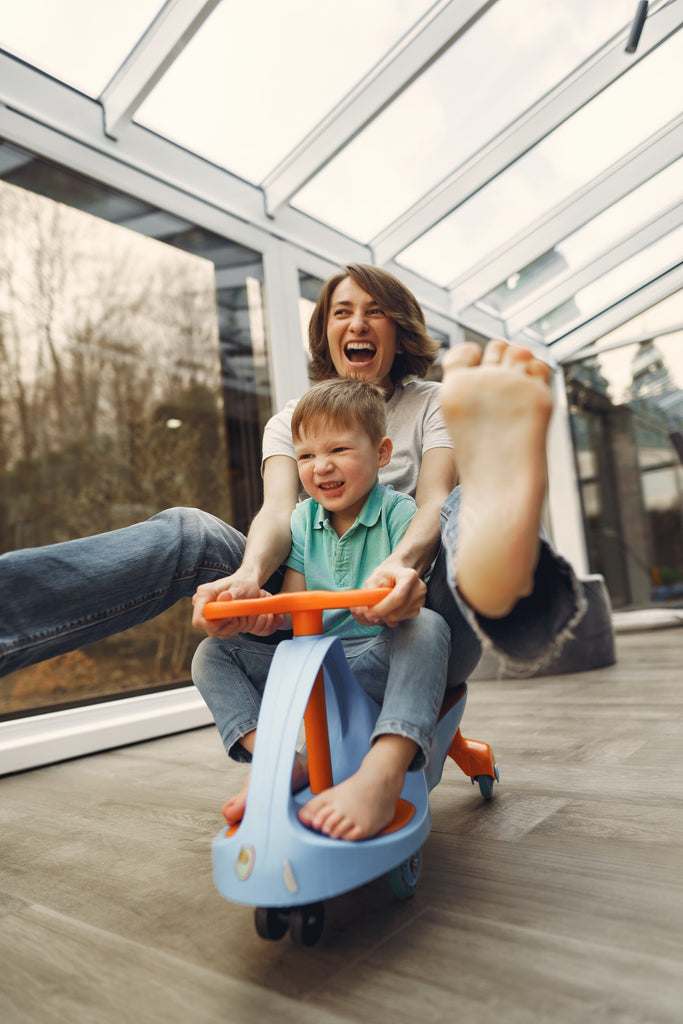 by Renz Paulo Rodriguez  |  February 06, 2023
What is an Athlete's Foot?
An athlete's foot is a fungal infection of the skin on the foot. It can also affect other areas of the body that are exposed to moisture, such as between the toes and around nails. An athlete's foot is also known as tinea pedis. It is a common condition that is usually not serious but occasionally causes complications such as cracking, bleeding, redness and pain on walking.
What Are the Signs and Symptoms of Athlete's Foot?
Athlete's foot is a fungal infection of the skin. It causes small red bumps and blisters, itchiness, and sometimes sores that are painful to touch. The infection can spread to other parts of your body if it isn't treated. According to Mayo Clinic, athlete's foot symptoms include:
Scaly, peeling or cracked skin between the toes

Itchiness, especially right after taking off shoes and socks

Inflamed skin that might appear reddish, purplish, or grayish, depending on your skin color

Burning or stinging

Blisters

Dry, scaly skin on the bottom of the foot that extends up the side
How Is Athlete's Foot Diagnosed?
An athlete's foot can usually be diagnosed by a doctor by examining the affected area of your foot. Sometimes, the doctor may scrape off some of the scaly skin to test it for fungus. If you have athlete's foot and want to know what kind of treatment is right for you, talk to your health care provider about:
How long will it take for my condition to clear up?

Which medications are available for this condition?

What side effects might I experience from these medications?
Who Does Athlete's Foot Affect?
Athlete's foot is a common condition that affects the feet. In fact, it is estimated that 3 to 15% of the population is affected. Men and older people are more likely to get it. Athletes' feet can affect anyone who wears shoes, but it may be more common in men than women and more common in teens and adults than children.
Athlete's foot is contagious and can be spread from one person to another by direct contact with the inside of someone else's shoes or socks (for example, sharing a pair of shoes). You also might get infected by touching something that has been contaminated by an infected person's skin flakes or sweat — such as towels used after showering — or through indirect contact with floors where other people walked barefoot (for example, locker rooms).
How Is Athlete's Foot Treated?
Athletes' feet can be treated with antifungal creams and oral medications. Treatment may also include the following:
Keep your feet dry, for example, by wearing sandals in the shower or changing your socks regularly.

Wear shoes that allow air to circulate freely around the toes by using cotton laces or leaving extra space between the laces and tongue of your shoe.

Applying an

antifungal cream every morning and evening in addition to other prevention measures is likely to help reduce symptoms faster than relying on one alone.
Elizabeth Parker Naturals Organic Foot Cream is a non-greasy, natural foot cream that instantly starts working! Made with only the finest ingredients, like raw manuka honey, organic aloe vera, Cehami, coconut oil, shea butter, MSM, blue-green algae, and more, our cream is specifically formulated to deliver every nutrient the skin needs for rapid healing. Our Organic Foot Cream can also be used for dry feet, cracked heels, calluses, corns, heel pain, arthritis, eczema, psoriasis, and dermatitis.
How to Prevent Athlete's Foot
If you are concerned about the spread of an athlete's foot, it is a good idea to avoid sharing towels, shoes, and socks with others. You should also wear flip-flops in communal locker rooms and keep your feet dry by wearing moisture-wicking socks. If you have an athlete's foot, wash and dry your feet thoroughly after showering or bathing. Remember that keeping your feet clean and dry can help prevent the spread of fungal infections from one person to another
Takeaways
An athlete's foot is a fungal infection of the skin on the foot. The fungus lives on dead tissue of the hair, toenails, and outer skin layers. It can spread through contact with contaminated floors, shoes, socks, or towels. You can get athlete's foot if you wear shoes that don't let your feet "breathe" or if you share shoes with someone who has athlete's foot.
If you're looking for more high-quality skincare products, you can browse Elizabeth Parker Naturals' beautiful collection now. Our best advice is to use powerful products and stimulating formulas including our Organic Foot Cream designed to calm, relax and protect the skin. Elizabeth Parker Naturals works to ensure that your skin gets the best care. Shop our new collection to nourish and soothe your beautiful skin.