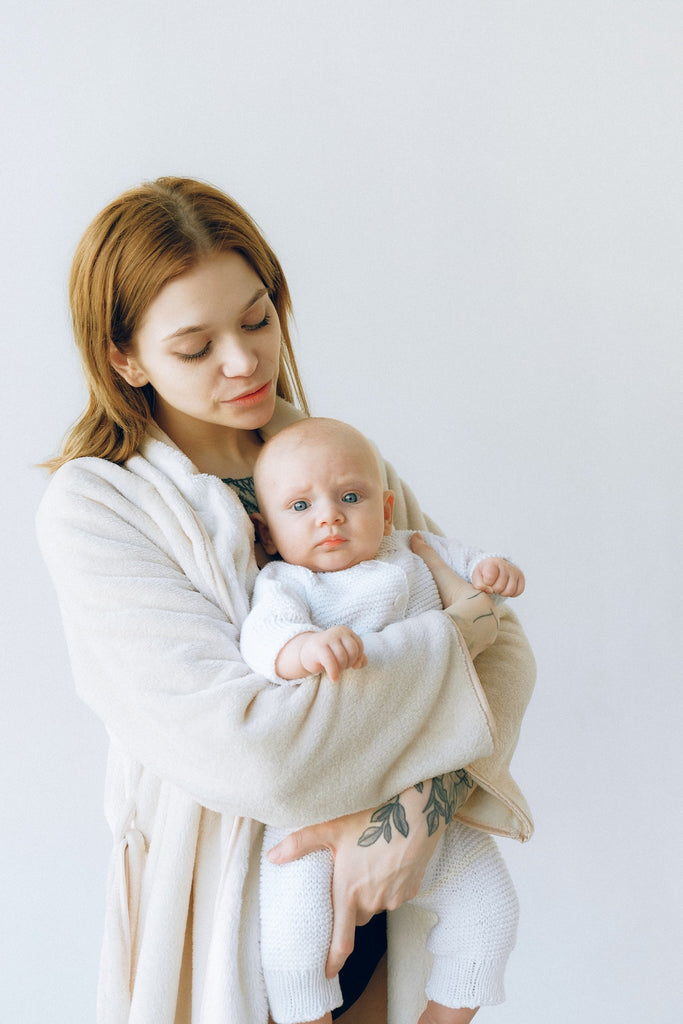 by Renz Paulo Rodriguez  |  December 05, 2022
All parents want the best for their babies. They want to be sure that they use only the most gentle and safe skin care products. They also want some form of treatment that can deal with diaper rash, cradle cap, eczema, and other skin conditions. The good news is that there is a potent solution: Calendula Baby Balm. This natural product can help your baby's skin look healthy, smooth, and well-nourished.
1. Relieves Cradle Cap
 One of the most common skin conditions in infants is Cradle Cap. It's caused by an overgrowth of yeast on the scalp and can be difficult to treat. However, Calendula Baby Balm has been shown to be effective in relieving cradle cap symptoms when applied directly to the affected area.
2. Nourishes Dry Skin
Calendula oil is a rich source of essential fatty acids, which are important for healthy skin. It also contains carotenoids, flavonoids, and vitamin C. This makes it a good moisturizer for dry skin. The vitamin E that calendula oil has is also known as one of the most powerful antioxidants available. This means that it can neutralize free radicals before they have time to damage your baby's skin cells or cause other problems in their body.
3. Soothes Diaper Rash
Calendula Baby Balm is a natural remedy for diaper rash. Calendula is a flower that's often used in skin products because of its soothing properties, but the herb itself has antioxidants and vitamins A, B1, B2, and C. It also contains tannin, camphene, and carvacrol which are antiseptic agents that fight bacterial infections on the skin.
4. Reduces Eczema
Eczema is a skin condition that causes redness and itchiness, causing sufferers to scratch their skin until it becomes raw. The scratching can lead to bleeding and scarring, which makes eczema even worse. It's hard for people who have this condition to find ways to soothe their irritation or heal their damaged skin. Fortunately, Calendula Baby Balm is an excellent natural remedy for eczema because it helps reduce inflammation in the body and can be used on any part of the body (not just the face). The essential oils in this product help soothe irritated skin cells while also healing any damage that has been done by scratching or from other sources such as sunburns or insect bites.
5. Protects from Chapped Skin
Calendula is a great ingredient for protecting your skin from the elements. It's effective against the wind, cold, and sun, as well as dry conditions. This makes it an ideal choice for preventing chapped skin—and since babies' skin tends to be dry in general (especially in winter), this Calendula Baby Balm will keep them comfortable all year round. Calendula also has antibacterial properties that help prevent infection after wounds or cuts occur while playing outdoors or otherwise being exposed to potentially harmful bacteria on surfaces like playground equipment or park benches. It's even been shown to help heal injuries faster when applied topically!
Calendula baby balm can help with several different skin conditions.
As the name suggests, Calendula is a flower that is used in many different products. Calendula is known to be gentle and soothing, which makes it perfect for use on delicate skin. Calendula Baby Balm can help with several different skin conditions such as:
Cradle Cap (also known as infantile seborrheic dermatitis). This is a condition that causes flaky patches of thick and yellowish skin on an infant's scalp.
Diaper Rash. If you're trying to find a natural remedy for diaper rash, look no further than calendula! This flowering herb contains anti-inflammatory properties that can reduce redness and irritation caused by rashes.
Eczema. If you suffer from eczema or another type of dry skin issue like psoriasis or rosacea then calendula may be just what you need! It has been shown to improve symptoms such as inflammation, itching, and redness which are common among those suffering from these conditions.
Elizabeth Parker Naturals' Calendula Baby Balm
Experience the benefits of a baby balm that calms, soothes, and protects your baby's sensitive skin. Carefully formulated with the baby's delicate skin in mind and infused with a custom blend of natural and organic ingredients like Manuka Honey and Soothing Calendula, this Calendula Baby Balm penetrates deep into the skin, protecting your baby's bottom from wetness and discomfort.
Soothes and relieves dry, irritated skin
Alleviates skin discomfort associated with cradle cap and diaper rash
Hydrates and moisturizes baby sensitive spots
Nurtures and protects baby's bottom
Replenishes delicate skin 
Works in numerous skin conditions including diaper rash, cradle cap, eczema, chapped/winter skin, very dry skin, itchy skin, burns, bug bites, and baby acne. 
If you're looking for high-quality skincare products, you can browse our beautiful collection now. We use natural and organic ingredients designed to calm, relax and protect your skin. Here at Elizabeth Parker Naturals, we work to produce the best skincare for you and for your baby.